Elizabeth and Lauren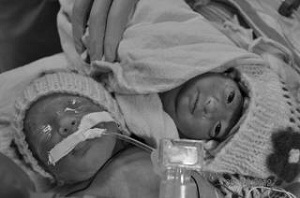 I am so incredibly sorry that you have been found in the situation to need information, resources, and support from this website. I have been in your shoes. It is heartbreaking, confusing, and exhausting.

I found myself pregnant with monoamniotic twins, one with anencephaly, during our third and last pregnancy. It is a journey that I would wish upon no one. I have so many regrets from our pregnancy. It mostly stems from things that I wish I had known to better prepare us for their birth, our anencephalic daughter's death and burial, our surviving daughters NICU stay, and how to cope with the long-term grief surrounding it all.

I had so much anticipatory grief, that at the time of their pregnancy, I was unable to efficiently plan for what was to come. Because of that, I missed out on the bonding of both of my daughters time in utero and following delivery.

At one time, I had our very detailed pregnancy story on this site. But because of privacy issues and wanting to protect our daughters I made the tough decision to take it down and replace it with this.

If you are in this situation, I would love to be able to help you find the support and resources needed to make it an experience that hopefully holds few or no regrets.

After our experience and having to say good-bye for now to our anencephalic daughter, I made the decision to take a birth and bereavement doula course through stillbirthday.com. It was such an emotionally straining and time consuming experience but I feel so grateful to be given the opportunity to do so.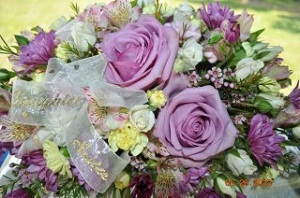 We ended having an emergency c-section at 28 weeks, after a month long, and at times, rocky inpatient stay. I have never once regretted making the decision to carry both of our daughters to delivery. The short amount of time that we were able to spend with our Elizabeth was priceless and I will forever hold that time dear to my heart.

Our surviving daughter, Lauren, was in the NICU for 3 months but is now thriving and an absolute blessing in our lives. I hope to uphold her sister's memory by helping other families that have found themselves in the same but rare and uncharted situation that we were once in.

If you have any questions or comments please feel free to contact me via e-mail.

With care and concern,


Last updated July 10, 2019