McCoy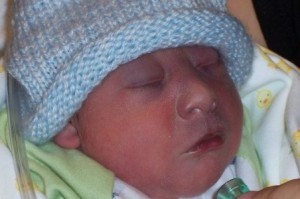 I found out I was pregnant October 2nd. We were so exited to find out we were going to have a baby! But the only thing was I was only 15 and my husband was only 17. But we decided we wanted to get married. So December 2nd 2006 we were married.

We could not wait to find out he gender of our precious baby. In January we found out we were having a baby boy. Then we found out that we our baby was diagnosed with anencephaly on February 12th 2007.

We were so sad. But we decided to go through with my pregnancy.

I went to all my check-ups as usual.

I decided to get induced on Friday April 27th 2007. Everything went great. I went in at 6:00am Friday April 27th to the Dixie regional medical center in St. George Utah. The day dragged on for so long! Finally I was dilated to a 10 and my cervix was thinned at about 11:00pm. During my contractions McCoys heartbeat kept fading then coming back. It was so heartbreaking to listen to it come and go! The nurse told us she didn't think he would make it.

But we hoped for the best.

At 12:26am my charming little McCoy Grant Stokes was born. He weighed 5lbs. 3oz. and was 16½ inches long. He had tons of dark brown just like his daddy.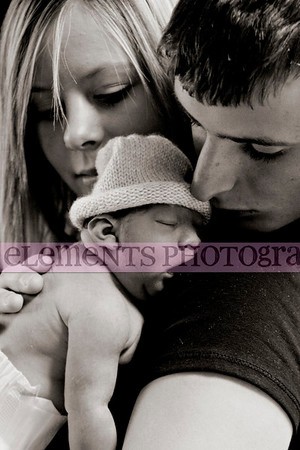 He was the most beautiful thing I have ever seen!

I was so happy he made it through the birth! We spent so much precious time together. I just didn't want to let anybody else hold him. Right after he was born he got a blessing by his Doctor and great-grandpa.

McCoy did really well in the hospital so 2 days later, on April 30th we got to take him home with us. 2 days later, on May 2nd at around 6:30am he passed away back to heaven. He passed sleeping right on top of his Mommy's tummy where he was most comfortable. He was such an angel!

We had his funeral services on Saturday May 5th 2007. We miss him so much. Not a day goes by that we don't think of him. Mommy and Daddy love and miss you McCoy!!!


Find more of McCoy's beautiful pictures on the picture page
Last updated Mai 1, 2019