Ryder William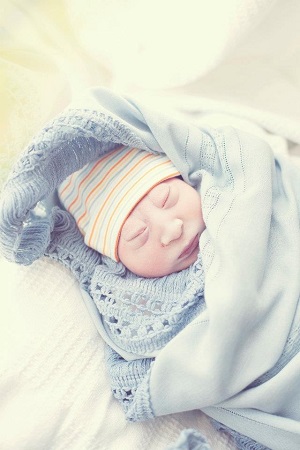 The day I found out I was pregnant with my angel baby I was full of mixed emotions: happy, scared, and nervous to name a few... I called the doctor and had a scan immediately. I had a miscarriage previous to this pregnancy so nervousness was the biggest emotion I had minutes before the ultrasound. When the doctor said the magical words, "everything looks textbook so far", I was beyond excited and happy to start planning and making a nursery.

When I went to the doctor at 18 weeks I found out the baby was a BOY! I was so proud and ready to pick a name. I went home and thought long and hard about his name. I wanted it to have meaning but still be cute. I chose the name Ryder William. His first name seems so precious and it's a name that he can grow into. His middle name is my grandfathers name. I wanted to carry that name on.

I thought everything was so perfect! He had made me grow up so fast and I was ready to hold him and smell his baby scent and rock him at night. I had so many plans for him.

About half way through my pregnancy I was placed on bed rest so I went to live with my mother. We ended up accumulating everything the baby needed by the time I was 22 weeks pregnant. It was so exciting and I was planning to take some parenting classes and breast feeding classes.

At 26 weeks I had to have a scan done to measure the baby and make sure he was on track. My doctor was out of town so I went to a local imaging center. They did the scan and everything was fine until they went to measure his head and brain. He was head down already so the nurse (being new) said, "honey he's too low to measure his head but I will tell your doctor and he can try". I went home thinking everything was fine. I was a first time mom and had no clue that was not normal.

At 30 weeks I went to my regular doctor and he did an ultrasound and printed a picture for me and everything was fine. We saw his legs and arms moving and saw his mouth open and his nose. He didn't mention the scan the nurse did so I didn't either. (At this point I was so pregnant and forgetful I didn't even remember to ask).

At 32 weeks I went back and he said, "I need to measure his head darling so lay back". At this point I was ready to just give birth. I was so tired of being pregnant. Now thinking about it, I feel so ungrateful for all the time I had with him while I was pregnant. I should have been grateful for those kicks and punches instead of wishing he wasn't inside me practising kick boxing. But anyway, he did the scan and we saw so much movement I was happy he was doing well. He was scanning for awhile. 10-15 minutes and I was getting nervous by the look on his face. He said, "I'll be right back". And left the room. I looked at my mom and was asking her if she thinks there might be something wrong. We both sat in silence. He finally walked back in and said we needed to talk. He said, "I have to tell you something that's hard for any doctor to tell his patient, have you ever heard of anencephaly?" I said, "no sir I haven't.... Is the baby ok? Please just tell me!!!" I was crying now. He says, "anencephaly is a neural tube defect and I'll explain it more later but basically your baby doesn't have his brain, just a brain stem and he may or may not have a scalp and skull...." Then he said, "I am going to write the word down and leave the room to let you have some time to think and I'll be right back." ...

At this point I was shaking and just bawling uncontrollably. I couldn't understand. I was thinking no this isn't possible. I've seen him move and felt it. How can he not have a brain? Don't you have to have a brain to move? So many questions and no answers. We left and went home.

Even though my doctor advised me not to look up anencephaly, I did. I was on some sites that were plain cruel. I had to go for a walk. I couldn't imagine this was happening to my baby. I didn't want to believe it. Later after praying and asking for help from God I went back to the computer and looked up anencephaly stories and came across THIS website. I read of birth plans and funeral plans. I saw pictures of precious and beautiful babies! I was almost at peace sort of.

I started to talk to my mother and asked her for help planning the funeral. We had no money after buying baby things left for a funeral... I had to ask friends and family for help. To my surprise, several young ladies had a bake sale and raised a lot of money to help me! And we had a Facebook page up and received tons of donations! We ended up getting everything paid for so fast. It was a true blessing.

After all that was planned I focused on spending my last few weeks taking the baby to places to make memories. My at the time boyfriend (now husband) went with me to the lake and we swam and talked to the baby. His first time at the lake/beach. It was sweet. We went to church and prayed over the baby. I cherished every kick and punch. We made a belly cast. And took a lot of belly pictures.

The day he was born we went in and first prayed. Then we started trying to break my water and start labor. For some reason I wouldn't dilate so we had to proceed with a c-section. Things went smoothly. I fell asleep during the surgery from the pain medication as I don't do well with pain medicine. When I woke up I was begging for my baby.

My mom brought him to me and I was groggy so I tried to jump out of the bed to get him not realizing what had happened. It all seemed like a dream. The nurses laid me down and took me to a room. They brought him to me.

I saw him and held him thinking he didn't make it because of all the stories I read about anencephaly babies being born still. But to my surprise his eyes were open!!! He puckered his lips when I touched them. He could feel me!!!

The nurses said his heart rate was 80bpm. I was sad...

I thought I wouldn't get long with him so I had my husband call the lady from "Now I lay me down to sleep", to get to the hospital to take pictures for me. We had taken soooo many pictures. It was great to see all my family and friends with Ryder. My beautiful son was so precious.

I got to change a diaper and tried to feed him. He was 5lb 9oz and 19 1/2 in long. He was so big and beautiful.

I loved spending every minute with him. At 8 everyone had to leave besides my husband. We spent alone time with him. Singing to him and talking to him. At 10pm the nurses came to take him to wash him up more. Not even 30 minutes later they brought him back and said his heart rate was 10bpm so I grabbed him and just couldn't take the thought that my last minutes with him were upon us....

I hugged him and held him to my chest and told him I loved him and I told him his aunt in heaven was gonna be there to take care of him. After about 10 minutes they checked his heart beat again and it was up to 87 bpm!!!! He just missed his momma!

I was crying tears of pure joy. I was hoping I'd take him home and maybe have a hospice nurse come in. I got carried away with thoughts of him beating the odds!

After 28 hours of being here on earth he passed away in my arms. It was so bitter sweet... I was so sad to lose my son but so glad I knew he was going to heaven.

I know my son Ryder is in heaven watching over me. He is in no pain and is happy there. I wish I could see him and hug him but I know one day I will again. If you would like to see pictures of my baby boy get on Facebook and search, Remembering Ryder. It's a page that was made dedicated to him and his memory.

; mother of Ryder William, my angel baby && Canton Cade, my rainbow baby.
Last updated May 2, 2019